See more of
what matters
With the AURA 10 PET-CT Imager, XEOS is transforming mobile specimen radiography, allowing you to operate with more clarity. AURA 10 integrates PET molecular imaging and 3D tomography acquisition capabilities into a compact and ergonomic cart-based system allowing you to obtain reference image quality in your procedure room within minutes after excision.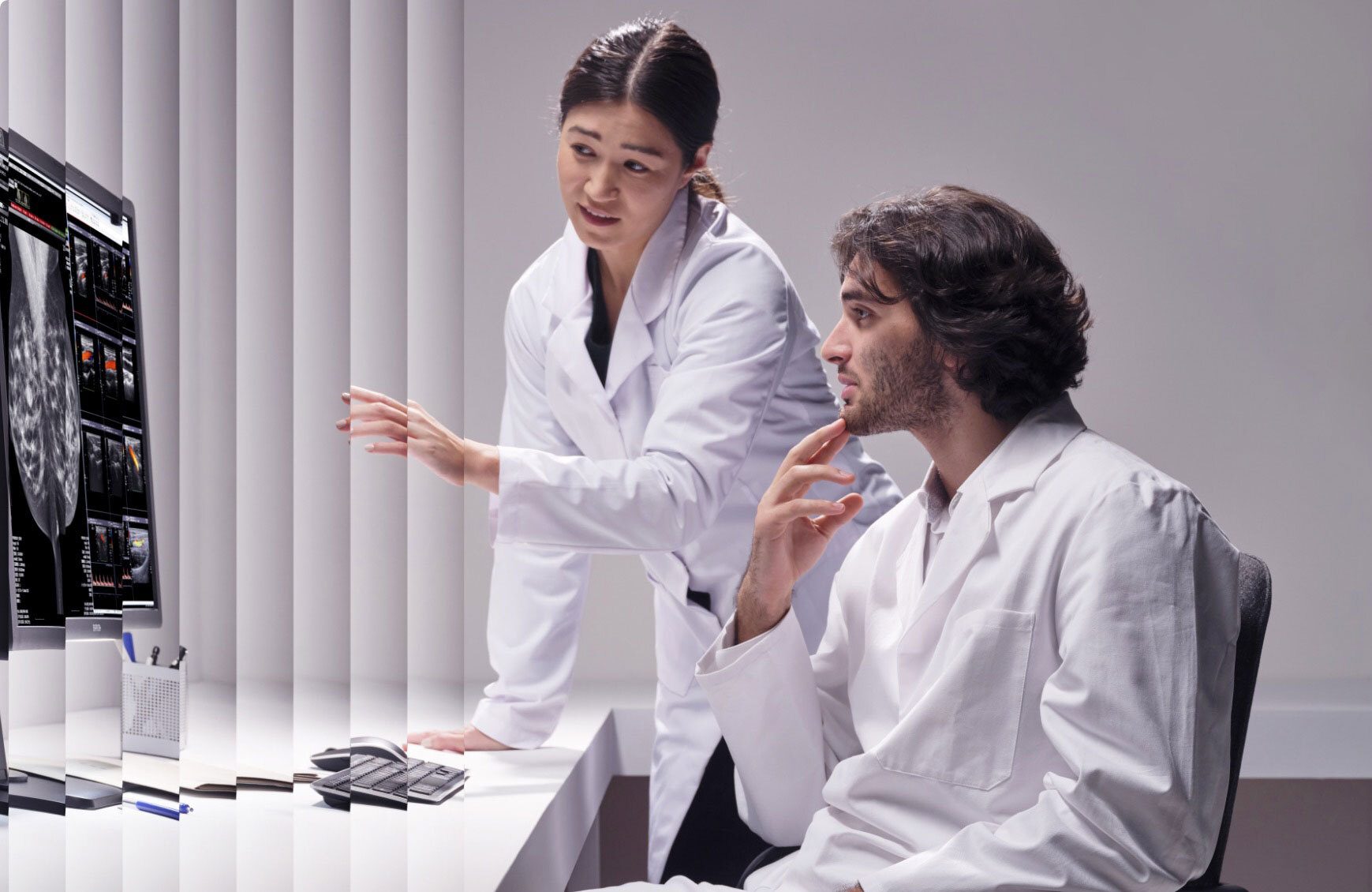 The AURA 10 PET-CT Specimen Imager offers:
Unparalleled image quality directly obtained in the OR
Imaging results within 10 minutes
Fast upload to PACS for instant interpretation
A compact, mobile and ergonomic unit
A user-friendly image viewer
Extend your PET-CT
imaging services to
the OR
With the AURA 10, your medical imaging department is able to extend its PET-CT imaging services to the operating room.
The imaging choice of oncology experts
Transporting your specimen to the radiology department and receiving diagnostic results takes time. Meanwhile, you need to wait and lose valuable minutes before closing your patient with more confidence. With the AURA 10 specimen imager, there is no transport required. You just obtain reference image quality at the point of surgery and upload your images to your PACS, so your imaging specialist can view them right away. This saves valuable procedure time.

Instant review via PACS
Surgical staff relies on the expertise and image interpretation of the radiologist or nuclear medicine physician. The interpretation of these experts is critical to support the surgeon's judgement on whether the targeted tissue has been resected or not. AURA 10 allows imaging experts to speed up that interpretation.
Better planning, fewer interruptions
Radiologists and nuclear medicine physicians need to process an ever-increasing volume of medical images. Specimen imaging requests from the OR to the medical imaging department are not only highly unpredictable, but when images arrive, they also need to be diagnosed instantly. This high workload and unpredictability are serious stress factors.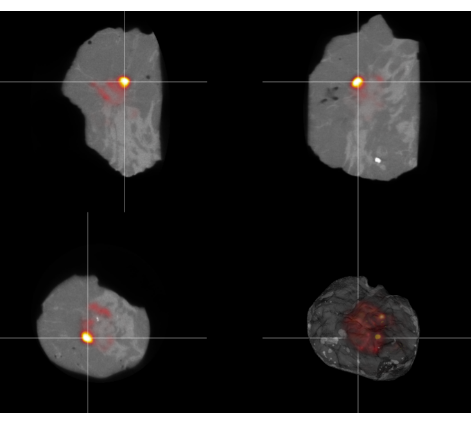 Molecular imaging
with AURA Flow
Aura Flow allows you to zoom in on your co-registered PET and CT images and to make annotations. You can also measure, scroll through slices, rotate the image, adapt the window level, and much more. The DICOM interface assures data compatibility.