Imaging Case 7:
Gastroenteropancreatic neuro-endocrine tumor
Neuroendocrine tumors (NETs) are rare tumors arising from neuroendocrine cells dispersed throughout the body. As these tumors overexpress somatostatin receptors, molecular imaging with somatostatin receptor ligands has been gaining importance in diagnosis and follow-up of NETs. This clinical case illustrates how the power of molecular imaging with a specific tracer can also be leveraged to provide insights during surgery for NETs by using high-resolution specimen PET-CT imaging.

This information and images in this clinical case have been reproduced from the paper published by prof. Francesco Ceci and his team.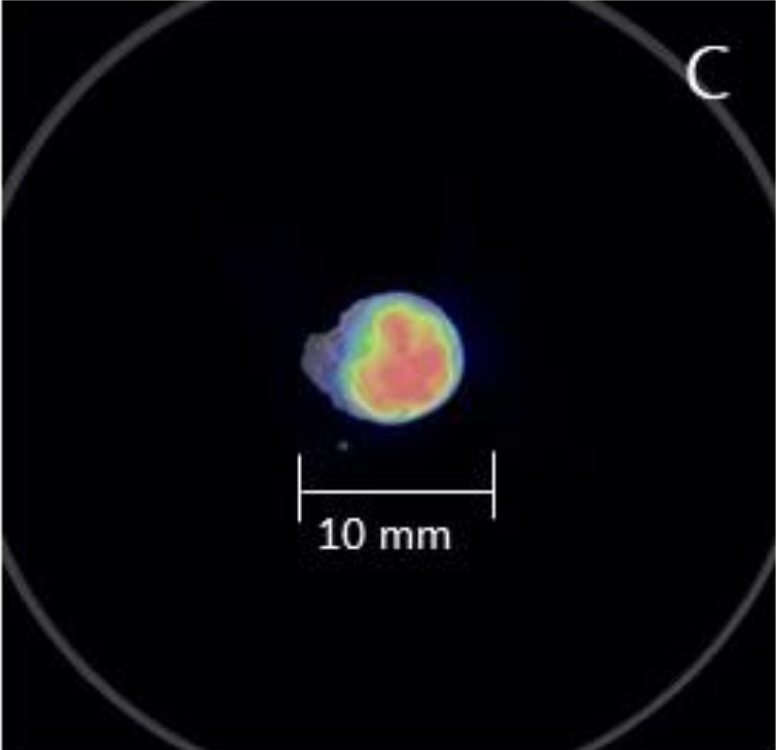 Patient History
A patient that had been treated for a gastroenteropancreatic NET underwent a whole-body 68Ga-DOTATOC PET-CT scan. This imaging highlighted uptake in a peripancreatic lymph node. As there was a suspicion of recurrence, the patient was scheduled for resection of the lymph node. Fig. A shows an axial section of the preoperative whole-body PET-CT image.



PET-CT specimen images
On the day of surgery, 70 MBq of 68Ga-DOTATOC was intravenously administered to the patient before surgery. The suspicious lymph node was surgically removed and a high-resolution specimen PET-CT image of the surgical specimen was acquired immediately after resection using the XEOS AURA 10 PET-CT. Fig. B shows an optical image of the resected lymph node in the dedicated specimen container used in the XEOS AURA 10.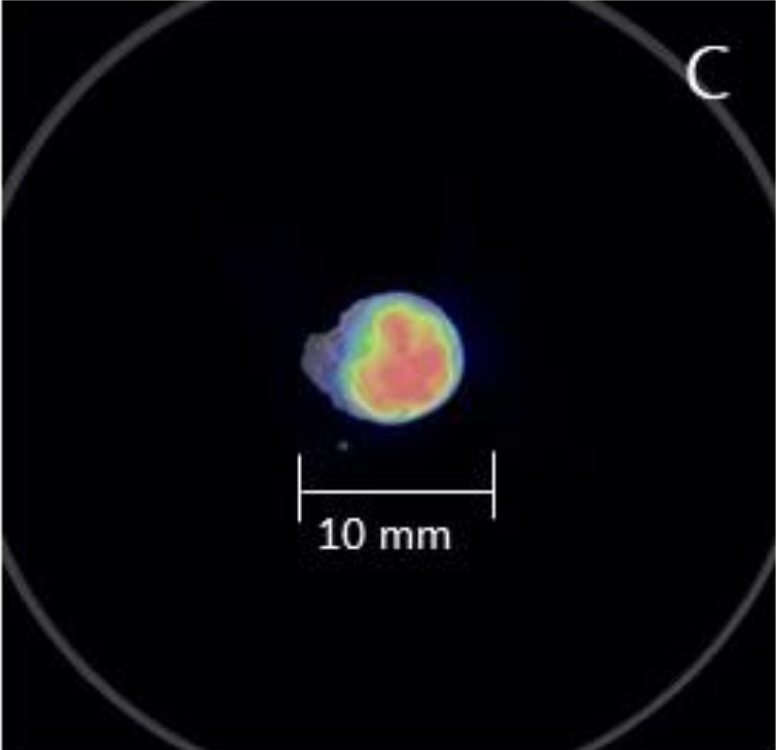 Fig. C shows an axial slice of the high-resolution specimen PET-CT image.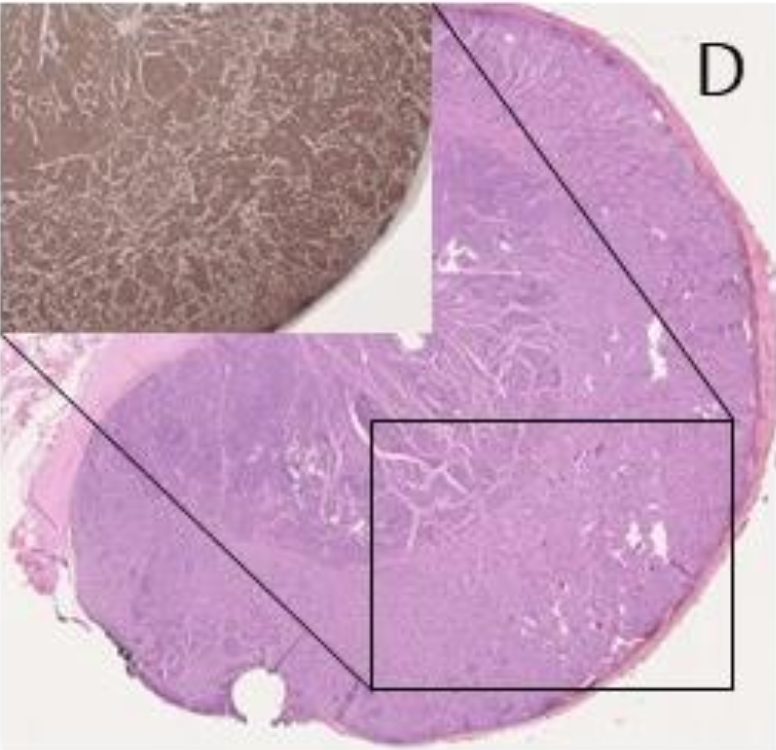 Findings
After imaging the lymph node was sent to the pathology lab for histopathological processing (Fig. D). This confirmed the presence of NET cells inside the lymph node. Immunohistochemical staining showed full concordance with the findings on 68Ga-DOTATOC specimen PET-CT imaging.

Discussion and conclusion
This case illustrates how specimen PET-CT imaging with a specific radiotracer for NETs can provide the surgeon with information that can help confirm resection of the target lesion.


REFERENCES
Sharma P et al. PET/CT imaging of neuroendocrine tumors with (68)Gallium-labeled somatostatin analogues: An overview and single institutional experience from India. Indian J Nucl Med. 2014 Jan;29(1):2-12.
Muraglia L et al. First Live-Experience Session with PET/CT Specimen Imager: A Pilot Analysis in Prostate Cancer and Neuroendocrine Tumor. Biomedicines 2023, 11, 645.